Aircraft Wrecks in the Mountains and Deserts of the American West
---
Project Remembrance
Email from Next of Kin
<![if !vml]>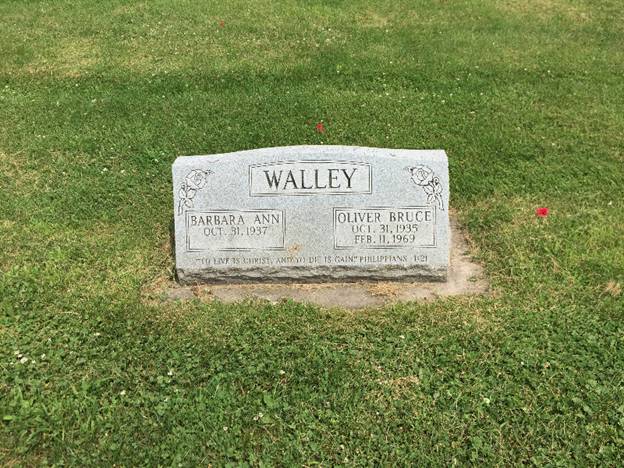 <![endif]>
Pat,
I'd like to thank you for your efforts in identifying and researching military aircraft wrecks. My uncle, Oliver Bruce Walley was on board the Neptune SP-2E on February 11, 1969 when it crashed in southern California.
I was just shy of my eighth birthday when we got the news that he had died in a plane crash. I still remember that evening in Illinois when we received the news (apparently the following day). I was in the room next to my mother and father when my dad told my mom, Bruce's older sister, that he had died in the crash. I still recall the pain that she expressed at the loss. Over the years I have attempted to find out more information but hadn't found much. Your video on the web site told me far more than I had ever known. That was my cousin Sue that accompanied you to the crash location. (She never told me of her visit).
This Saturday we will bury the remains of Bruce's wife next to him at Oak Ridge Cemetery in Sandwich, IL. I'll be there with my mother, the only remaining sibling of Bruce. Attached is a photo of his grave site that I took last year. Bruce's wife, Barb, remained devoted to Bruce her entire life, refusing to ever marry again. Bruce was a great man, a kind uncle, and we very much missed him after his death.
Thank you for your important work. It meant a lot to me to see the site and learn of the events that fateful night.