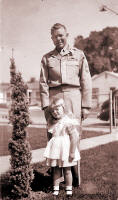 T/Sgt. Keith M. Ferguson USMC with his daughter Terry Kay.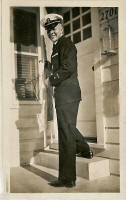 Looking sharp in his "dress blues" T/Sgt. Keith M. Ferguson USMC. (Photos courtesy Carol Ohman & Terry K. Contreras)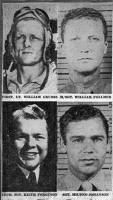 The entire USMC crew of Beechcraft SNB-5 Bu No 29649 is seen by us thanks to the daughter of T/Sgt. Keith Ferguson, Mrs. Terry Contreras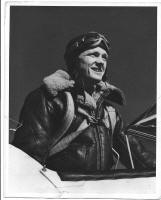 1st Lt. Willard M. Grubbs USMCR. (Photo courtesy Ron Grubbs)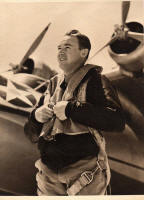 Lt. Charles H. Hyde, Jr., USMC posses alongside a Consolidated PBY Catalina in 1941. He was killed on 9/17/42 along with another USMC pilot while flying a North American Aviation SNJ-3 on a routine training mission. The SNJ-3 crashed in the rugged Santa Ynez Mountains near Santa Barbara, California. A second USMC aircraft crashed killing both pilots as they circled the SNJ-3 wreckage on the following day. Marc McDonald has recently located the SNJ-3 flown by Lt. Hyde. (Photo courtesy Ted Hyde via Marc McDonald)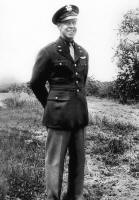 USAAF 2nd Lt. Donald O. Pedrazzini pilot of Consolidated B-24D #41-24262 that crashed on 12/6/42 in the coastal mountains of Northern
California.
B-24D story
Project Remembrance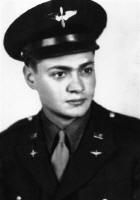 Sgt. Michael Rudich USAAF (1924-1944) radio operator aboard #42-41128. ( Photo courtesy Marcia Shealey)

B-24D story
Project Remembrance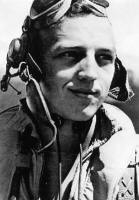 Wilbur J. "Gus" Thomas 7th ranked USMC Ace of WWII credited with 18.5 kills. (USMC Official)