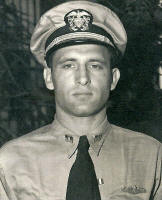 USN LCDR. Howard Emerson Clark was killed in the crash of Douglas AD-4N Bu No 126977 on 1/14/53 in the rugged San Jacinto Mnts. east of Hemet, CA. LCDR. Clark was a Naval Academy graduate and a highly decorated submariner during WWII. He earned is Gold Wings in 1947 and continued to serve his country with distinction until his death. (Photo courtesy Howard. W. Clark)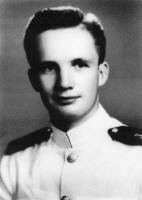 U. S. Navy Ensign Charles E. Butler was the pilot of a VF-53 Vought F4U-4B Bu No 97409 when he disappeared on 2/10/50 while flying near Dana Point, California.
See the complete story at UB88.org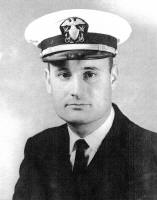 Lt. Cmdr. Robert F. "Bob" Coad USNR was aboard Lockheed SP-2E Bu No 131487 that crashed in bad weather in the Santa Ana Mountains on 2/11/69 with loss of the entire crew:
Lt. Cmdr. Beal G. Dolven, Jr.
Lt. Cmdr. Oliver B. Walley
A/O Walter R. Jacobson
A/O John E. Hansen
A/MM Harris R. Hendrickson
(Photo courtesy John Ibson)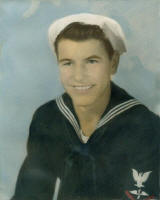 Harris Russell Hendrickson Aviation Machinist Mate USN in photo circa 1942 at age twenty. A/MM Hendrickson had a long career in the U.S. Navy that ended tragically on 2/11/69 aboard Lockheed SP-2E Bu No 131487.
(Photo courtesy Gail Hendrickson)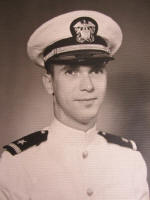 Lieutenant Commander Oliver Bruce Walley, USNR was the navigator aboard Lockheed SP-2E Bu No 131487 on February 11, 1969. He was thirty-three years old at the time of his death. Lt. Cmdr. Walley was happily married with a son and a daughter.
On May 18, 2012 his daughter Susan Walley Schlesman went to her fatherís crash site with the assistance of the Project Remembrance Team. During her visit she placed a memorial message honoring the memory of her beloved dad. (Photo courtesy of Susan Walley Schlesman)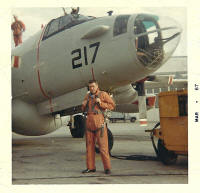 A/MM H.R. Hendrickson in his flight suit with a Lockheed P2V/P-2 Neptune on which he served.
(Photo courtesy Gail Hendrickson, photo restoration by Ron Funk)